5 Questions with Omar Carrera
Recently it was announced that Omar Carrera, Canal Alliance's associate executive director since 2010, will take over as executive director on October 1 as Tom Wilson retires after 25 years of overseeing the organization. The nonprofit, which offers support to Spanish-speaking immigrants, is an integral part of the community, and Omar is well aware of the large shoes that he has to fill. We caught up with him for a five-question interview to see how he is feeling about his new role.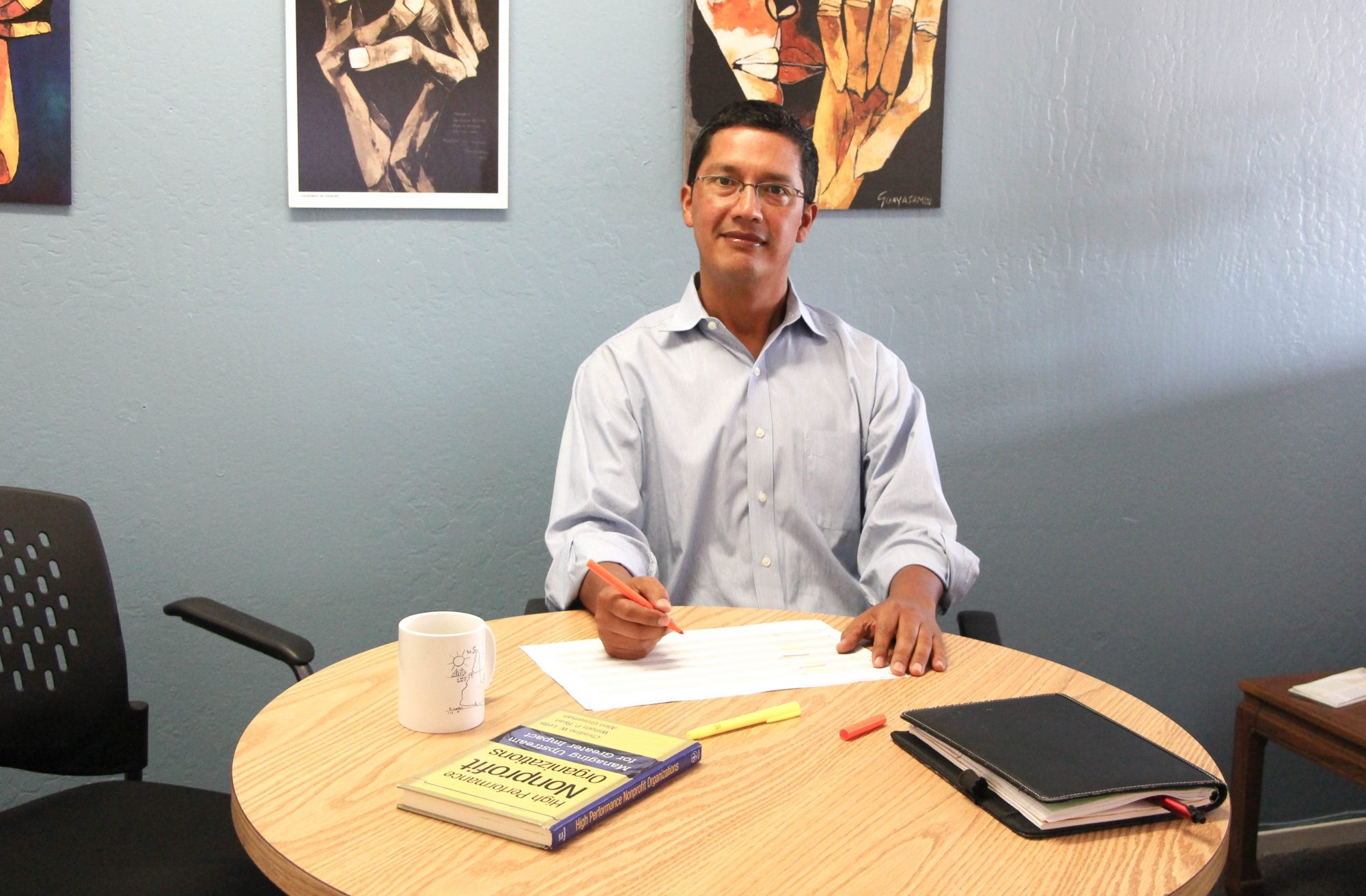 What are the greatest opportunities that you see in your new position?
The greatest and most exciting opportunity in my new position is the ability and imperative to engage community members in our work at Canal Alliance in order to capitalize on the strengths of the immigrant community. The work we are doing at Canal Alliance has tremendous impacts on immigrant families and our community as a whole. Yet we cannot do this work alone. We rely on many partners and collaborators to address the complexity of the challenges facing the immigrant community.
Spanish-speaking immigrants are not coming to this country for a handout, but rather for opportunity. The vast majority of immigrants are victims of trauma resulting from war, poverty and violence in their countries of origin, as well as from the immigration experience itself. Yet these same immigrants are also extremely courageous, strong and determined. We have the collective opportunity to build upon the strengths of immigrants to build a more inclusive, diverse and thriving community for everyone.
The Latino population plays a crucial role in Marin County's current and future economy, yet the problems they face no longer affect only immigrants themselves. Beyond compassion or any responsibility we may feel to help them from a humanitarian perspective, Latino immigrants are also increasingly our workers, colleagues, neighbors and friends. Let's work together to create the systemic change needed to break the cycle of generational poverty, and embrace and empower the young Latino workforce to become tomorrow's leaders and decision makers.
Why is this position, in this organization, a perfect fit for you?
Canal Alliance is a perfect fit for me because I wholeheartedly believe in the mission and the impact of the services we provide. I am excited to build upon the organization's 35-year history of helping extremely low-income immigrant families in Marin County significantly improve their lives. Over the last eight years, Canal Alliance has evolved its business model to address the complex and multifaceted problems created by poverty. Our model is based on a wraparound strategy that helps individuals overcome the many barriers that prevent their transition from a survival-focused lifestyle to a planning and future-focused one. These barriers include housing and employment insecurity, hunger, violence, emotional and psychological trauma, and multiple family stressors created by the immigration experience and our dysfunctional bureaucratic system. The intentionality of Canal Alliance's approach allows us to provide both immediate needs assistance and to help individuals and families develop and implement a forward-thinking plan for education that leads to long-term success and greater financial stability.  
What are the key qualities you bring to this role, both professional and personal?
I am a strategic thinker and social entrepreneur with more than seventeen years of experience in business operations management in both the nonprofit and for-profit sectors. Prior to accepting this position, I served for six years as Associate Executive Director at Canal Alliance, overseeing the planning, management and evaluation of our programs and operations. Before that I worked in a wide range of roles throughout the organization, starting in 2003 as the coordinator of our technology program. As a result, I've become intimately familiar with the opportunities, challenges and needs facing Spanish-speaking immigrants in Marin County, and I've deepened my understanding of the goals and impact of Canal Alliance's comprehensive, wraparound approach to service delivery.
As a first generation American, I am also and strong advocate for equity and human rights. Because of my experience immigrating to the United States from Ecuador in 2003, I bring a fresh perspective on the challenges facing immigrants, as well as on the huge economic potential that immigrants represent for our community and our country.  
Give us a sense of who you are through your passions and interests.
Three generations ago my family was living in extreme poverty in Ecuador. The highest level of education anyone in my family had attained was elementary school. My grandparents made the bold decision to make certain sacrifices in order to break the cycle of poverty. They knew that the only way to change the future for their children and grandchildren was by providing them with access to higher education. Being the parents of nine children in a broken economy, they made the difficult decision to withdraw two of their children from school in order to put them to work to generate enough money to educate the other seven. One of the children sacrificed was my mother. She didn't finish high school, but instead started working as a seamstress at age 14. My parents got married when they were 19 years old and had four children. They worked very hard to provide a stable foundation for our lives and futures. My parents instilled in us the values of kindness, respect, honesty, education, ongoing self-improvement and helping others along the way. Without a doubt these values have shaped every aspect of my life from relationships to career, and even my personal passions and interests.
Describe a perfect weekend
My perfect weekend would involve waking up on Saturday morning to play soccer and later coach my son's soccer team. Volunteering as a soccer coach allows me to spend time with my son, enjoy the outdoors, connect with members of my community, and contribute my time and skills to make our community a better place for everyone. In the evening, I enjoy going to dinner with my wife or watching a movie with my family. On Sundays, I love waking up early to take advantage of the incredible natural beauty of Marin by walking on Stinson Beach with my family and dogs and then relaxing for the rest of the day.