Guide Dogs for the Blind Puppy Center
Guide Dogs for the Blind (GDB) has announced a campaign to create a new, state-of-the-art Puppy Center. 
With a focus on young pups up to 10 weeks, the 28,000 square foot facility will feature three key components:
Puppy Nursery: biosecure, healthier, more nurturing habitats for mothers and their pups
Young Heroes Academy: improved early socialization and enrichment areas for puppies
Learning Lab: a public education center which will include a puppy viewing gallery, a peek into a "real life" room where the puppies get to experience a home-like environment, and interactive displays with educational information about breeding, neonatal care, kennels, veterinary services, and puppy raising programs.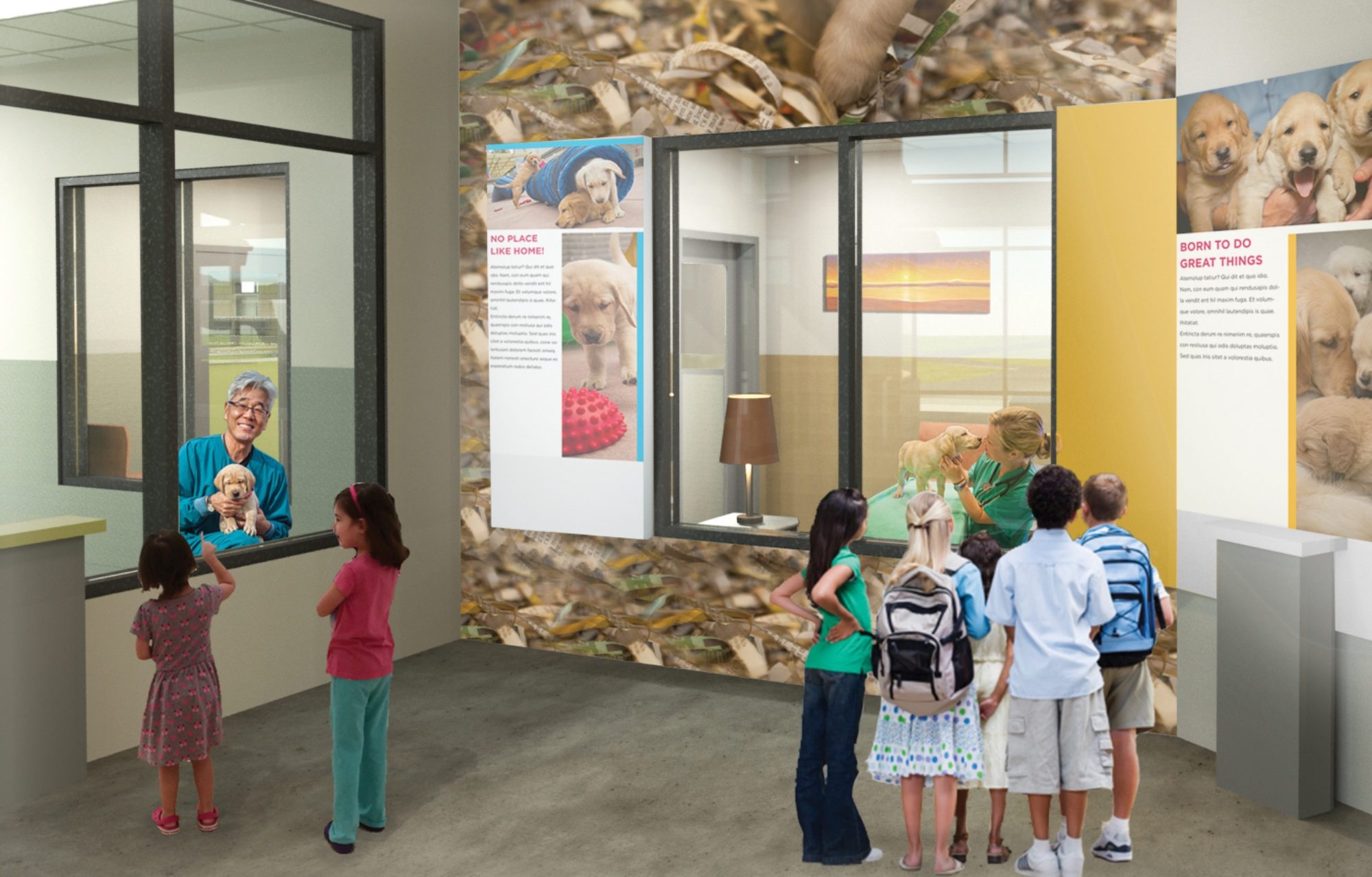 The current puppy and whelping kennels on the California campus of GDB have suboptimal lighting, are cramped, and lack segregated air systems for kennels with sick dogs, which can compromise the health of the puppies. 
The goal is to improve these facilities, and build confidence in the puppies during the critical first ten weeks of life, which will hopefully increase the percentage of puppies that become guides in support of vision impaired individuals.  Currently GDB has more than 2,200 guide dog teams active throughout the U.S. and Canada.
Through their donor advised fund at MCF, Ann and Andy Mathieson will match contributions made to the effort up to $25,000. To contribute, grant recommendations can be made from your donor-advised fund to Guide Dogs for the Blind. Be sure to note that it is a matching grant for the puppy center. 
For more information, contact MCF staff or Therese Jacobson at tjacobson@guidedogs.com, or 415.499.4046.