Our donors have some big ideas. Some very big ideas. Large, expansive, visionary ideas. No fooling!
MCF donor Tony Nethercutt insists that he has retired. But listen to him speak about his hands-on work with nonprofits in Marin, and you'd think otherwise.
Spending most of his career in the high-paced world of digital ad sales in the Bay Area, Tony brings the energy and drive of his former life to his support of local nonprofits. Organizations like Homeward Bound of Marin, Next Generation Scholars and 10,000 Degrees have benefited not just from his financial support, but from his desire to roll up his sleeves and participate in everything from helping launch a line of dog treats to mentoring Latino youth. And he's not planning on slowing down any time soon.
Born and raised in Watsonville, CA, Tony is the son of two school teachers. While he wasn't formally involved in philanthropy until retired, several events early in his life made him aware of the circumstances of others.
His mother was involved in ESL education and became very connected to the Latino community – exposing him to a group of folks who had a lot less than him. And then a high school classmate who suffered from a spinal defect passed away after a class trip to Hawaii.
"I was a pallbearer at his funeral. An award was given away at the end of the year in his name; I received it. I always said I would pay that back at some point, so the first on going thing I did in philanthropy was to fund a Chuck Lucas scholarship award at my old high school."
When he decided to more fully commit himself to philanthropy, he spent some time analyzing what his true passions were, so that he could create some "pillars" for his giving strategy. As the son of teachers, it's not surprising that he is a huge believer in the power of education. So, arriving at pillar number one was relatively easy. As a long-term resident of San Rafael, he and his family (his wife Laura supports several education institutions, disease related causes, and community theater organizations) are confronted with the effects of homelessness weekly. He wanted to take direct action in his own community. Leading to pillars number two and three.
"I want to house people. I want to feed people. I want to educate people. And the organizations I'm most deeply involved with do all of these things. They are smaller, entrepreneurial, nimble, want to make a difference now, have little bureaucracy. It's a little like my working career, except nonprofits have to take a much longer view in terms of results."
The entrepreneurial spirit he brought to his work life he has parlayed into his philanthropy. Evidence can be found through his work with Homeward Bound.
"Never in my wildest dreams did I imagine that I would be helping an organization create, brand, sell and distribute dog treats (Wagster) made by people we trained and house, nor did I know anything about the case for and against Tiny Homes or tax credit funded re-development to house the homeless," he says. "But that's exactly the kind of exploration – and kind of thinking – that gets me excited about nonprofit work."
"I want to house people. I want to feed people. I want to educate people. And the organizations I'm most deeply involved with do all of these things."
Next Generation Scholars is also close to his heart. He originally discovered the organization when he was searching for a tutor for a student he was mentoring at 10,000 Degrees. MCF made the introduction to Sally Matsuishi, the ED, and one meeting with her was a game changer.
"It was too late for Carlos to get into the NGS program, but she put her arm around him and got him tutoring and personally gave him help with his work. I was so bowled over with the organization. The fact that it has helped get almost all its kids through a four-year school on time (that one kid is in his 5th year) is amazing. Schools like Vassar, USC, Stanford – it's impressive."
"Along with a friend from Google, Laura and I funded a digital coding curriculum for the 2017 Summer Academy. Happily, that effort went so well, we are extending it to the regular school year. I'm on the board now and it's small, engaged and willing to try new things. I felt I could add something. I want to be involved."
 "In the case of Next Generation Scholars, they are doing everything right, but they need to do more of it. It's on a small scale right now, with 60-70 in the school year program every year, and 100 in the summer program. This funding will help us grow and get more kids through the program."
"We need to hire more teachers, add more space and to manage an extension of the program into other local entities – perhaps using church space in Latino communities so we can bring the services to the people."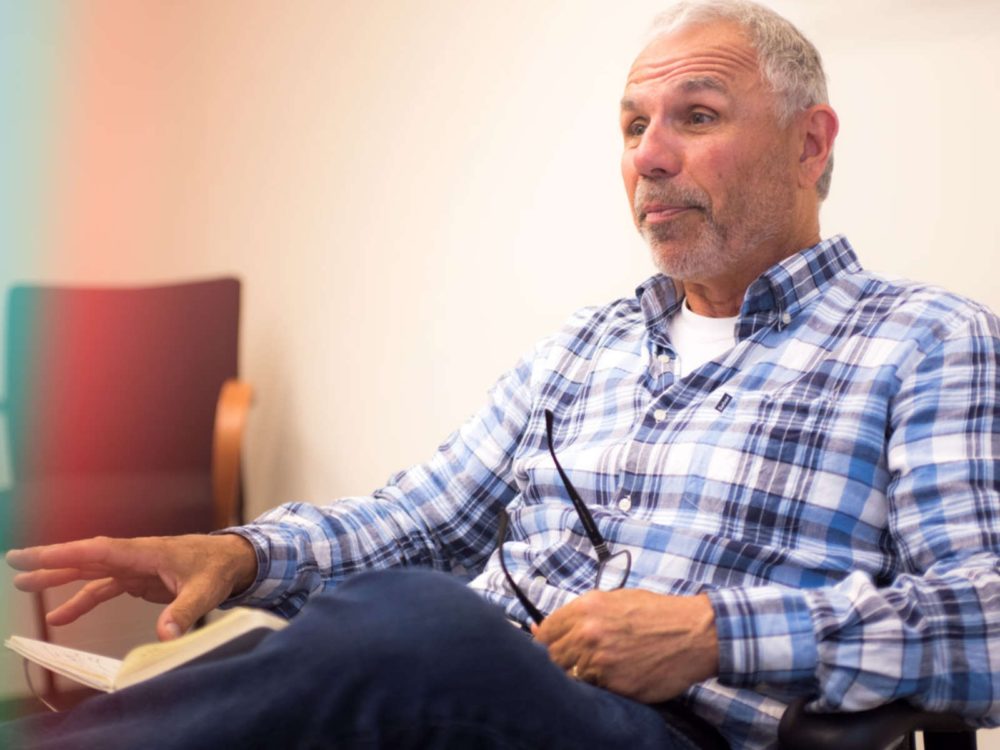 "If other donors are interested in education, in helping kids of color in low income homes, Next Gen does a great job in finding those kids who really want to go to college, inspiring them to work hard, and to take additional course work to prep them to thrive in college. And the results speak for themselves."
Tony and Laura would love for more people to get involved in helping Next Generation Scholars serve twice as many kids as it does today.  They are offering to make your investment work twice as hard by matching the first $100,000 granted.
Tony feels grateful for the opportunity to give back in so many ways and to be able to provide value to the nonprofit community at an age where he still has energy to do so. He feels like it's been a great way to use the skills he has in a fresh way, and learn new skills at the same time. Engaging in philanthropy makes him feel good – and makes him feel connected with his mother.
'When I'm working with those kids, helping them with whatever, watching them have breakthroughs, I feel her with me. And that's pretty amazing."
If you are interested in doubling a contribution to Next Generation Scholars, we encourage you to recommend a grant from your donor-advised fund. Be sure to reference the 1:1 match from the Nethercutt Family Fund in the purpose line of your grant recommendation. For more information, please contact your MCF philanthropic advisor.